Welcome!
The Romanian-American Chamber of Commerce (RACC™) is the oldest bilateral trade association dedicated to the development of prosperous business relationships between Romania and the United States.
The RACC™ conducts conferences, seminars, luncheons, and special events for member networking and to facilitate business development. The RACC™ is the sole representative chamber in the United States for Romania recognized by the European American Chamber of Commerce in the United States - the umbrella organization of the EU's U.S. bilateral Chambers of Commerce.
Upcoming
Events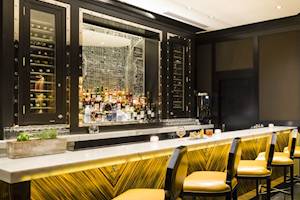 December 19, 2016, 5:30-7:30 PM
Library Bar | Rittenhouse Hotel | Philadelphia
The RACC - Greater Philadelphia Chapter cordially invites you to join our local members to a non-sponsored Holiday Networking event..
More details.
Februay 28, 2017, 5:30PM
ONE PENN PLAZA-suite 3000, NYC
A presentation by DON LOTHROP.
Don Lothrop has traveled to Romania 113 times over the past 12 years, where he has started businesses...
More details.