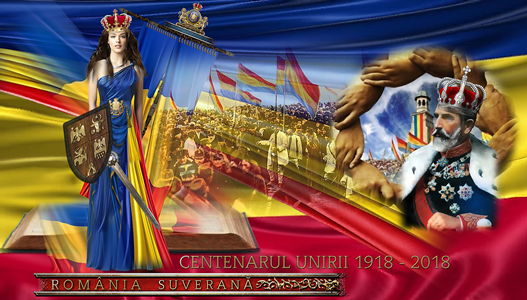 The Romanian-American Chamber of Commerce NEW YORK CHAPTER


cordially invites you to attend


Sunday, October 7, 2018 at 3.00PM  3 West Club in New York (3 West 51st Street)
THE ROMANIAN AMERICAN CHAMBER OF COMMERCE united WITH OTHER ROMANIAN ORGANIZATION
Is inviting you to celebrate the Romanian Centennial of the Great Union
at 3 West Club in New York (3 West 51st Street)
Sunday, October 7, 2018 at 3.00PM
A Celebration of the Romanian Centennial of the Great Union. Together with other Romanian organizations from New York a celebration event in the honor of the Romanian Centennial will take place at 3 West Club in New York.
Emeritus Professor Denis Deletant of Romanian Studies will speak
Minimum Volunteer contributions is appreciated This event will partially be in the Romanian language.
REGISTRATION: raccnyc@gmail.com
Contact for clarifications, questions or support
Eliax Wexler:
raccnyc@gmail.com
| T: 718-401-4006 | C: 914-536-0000