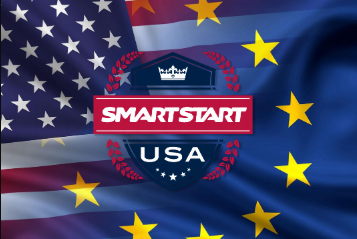 The Romanian-American Chamber of Commerce


cordially invites you to attend


Tuesday, November 27, 2018 at 1.00PM  125 Broad Str., 13th floor, NY City
INVITATION
It is our distinct pleasure to announce you that we will be continuing in November, in the United States of America, our promotion tour with the aim of presenting Smart Start USA program and online platform. Smart Start USA is the only private program in Romania creating the first business ecosystem committed to helping the Romanian exports and the Romanian enterprises internationalization, with a special attention to the United States relevant markets.
We invite you to participate on 27 November 2018, at 01:00 PM, at New York, to a live experiment in testing the American market – the conference held by "Smart Start USA - Efficient Financing Solutions for the Internationalization of Romanian Businesses" which will take place at the Romanian-American Chamber of Commerce premises, 125 Broad Str., 13th floor, NY City.
The Romanian businesses representatives will have the occasion to enter into direct, first –hand discussions with American Administration local representatives and also with American businesses representatives and to discover development opportunities as well as the legal and economic particularities of the local market, which are largely unfamiliar to Romanian business environment.
Below you can find the Conference main topics.
The event is organized by Smart Start USA and The Romanian – American Chamber of Commerce in New York, with the special support of NY local authorities, The Romanian Chamber of Commerce and Industry, The Bucharest University of Economic Studies, together with the implementation partners: First Bank, Transilvania Bank, Romanian Commercial Bank, Mastercard, certSign, FRC (Romanian Counter-guarantee Fund), FNGCIMM (National Credit Guarantee Fund for SMEs).
The program will have a significant contribution to the development of the Romanian – United States Strategic Partnership by offering development support to all Romanian export priority industries and will also bring its important assistance for the growing of the bilateral commercial relations in general. Smart Start USA is addressing the Romanian entrepreneurs willing to expand their businesses on different international markets, and very much along American markets. Through a number of over 1,000 banking braches belonging to the program implementation partners along Romania, more than 10,000 companies, annually, will take the benefit of direct access to financing programs, know how and entrepreneurial education.
We are looking forward to your presence,
TOPICS FOR DISCUSSION
1. Navigating legislative and regulatory issues within cities, states, and federal governments in the US Jan Fuerestadt and Kritian Stiles, both Managing Directors at Mercury, LLC, a global public strategy firm. "Mercury, LLC is a high-stakes public strategy firm. We provide results for the world's most successful companies, leading advocacy groups, governments, political parties, NGOs, and prominent public and political figures." – 20 Offices, 150 Experts, 300 Clients.
2. Competing effectively in NYC and the United States and understanding the dynamics and scope of those markets
Arthur Rosenfield, Board member RACC

3. Selling on credit terms, customs and logistics
Liviu Goldenberg, Board member RACC

4. Basic Legal issues know in doing business in the United States
Mark A. Meyer, Chairman RACC

5. Additional financing for start up and SME (small and medium enterprises) in the United States
Andre Cappon, Board member RACC
6. Visas and entree work permits to the United States
Ivan Gilbert, principal ImmLex Law Group
7. Manufacturing in the United States - comply with the many standards: safety, quality, performance, product acceptance and product testing
Elias Wexler, President RACC
8. Maximizing Entry into the US – partners, top down/bottom up, and government relations.
Mark D Cowan, CEO Potomac Intl Partners
REGISTRATION:
To attend this event, please follow http://smartstartusa.net/evenimente platform (free registration platform).
Contact for clarifications, questions or support
Dana Cristiana Danila:
office@smartstartusa.net
| T: +40 726 951 352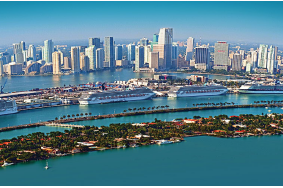 The Romanian-American Chamber of Commerce Florida


cordially invites you to attend


Thursday, November 29, 2018 6.00PM to 8.00PM  The Bar at Level 25, Conrad Hotel, 1395 Brickell Avenue, floor 25, Miami, Florida 33131
Join us for a networking reception at the Conrad Miami to welcome a delegation of Romanian business representatives and celebrate the launch of the Romanian-American Chamber of Commerce in Florida
The Romanian-American Chamber of Commerce Florida cordially invites you to attend a networking reception to celebrate the opening of the new chapter in Florida and meet a delegation from Romania.
Enjoy a selection of appetizers and great views of Miami Bay at the Bar on the 25th floor inside the Conrad Hotel Miami starting at 6 p.m.
REGISTRATION:
Please RSVP by November 27, 2018 at info@malesculaw.com. For more information about Conrad,
click here: https://conradhotels3.hilton.com/en/hotels/florida/conrad-miami-MIACICI/index.html.