The Romanian-American Chamber of Commerce and
The Greater New York Chamber of Commerce
cordially invites you to attend

May 4, 2017 9:00AM-2:00PM Ted Weiss Federal Building
290 Broadway, 30th Floor, NY, NY 10007
INTERNATIONAL B2B FORUM | A Platform for Buyers, Suppliers, Investors, Exporters to Network and Get Resources & Assistance
ADMISSION:
FREE TO ATTEND
AGENDA:
10:30AM - 2:00PM Workshops
Room 1: Expanding Your Business to the Global
Room 2: How to Do Business in 10 Countries
Room 3: Starting a Business in NY
REGISTRATION: raccnyc@gmail.com
Contact for clarifications, questions or support
Eliax Wexler:
raccnyc@gmail.com
| T: 718-401-4006 | C: 914-536-0000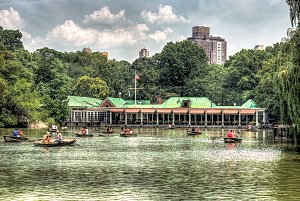 The Romanian-American Chamber of Commerce and
The European American Chambers of Commerce in the US
cordially invites you to attend

May 18, 2017 6:00-9:00PM Loeb Central Park Boat House,
East 72nd Street & Park Drive North, New York

We have waited long enough - spring needs to come back soon and with that our famous annual EACC/RACC Spring Networking Event

Please join us for an evening with excellent networking opportunities among the 400 international business professionals in a unique and traditional New York City venue - the Central Park Boathouse. Enjoy good wine, beer, a delicious buffet and a wonderful atmosphere.

We look forward to seeing you there.

ADMISSION:
Members: $80 (applies to members of any of the European-American chambers including the RACC)
Non-members/ guests: $120

Space is limited, RSVP is required.

REGISTRATION: raccnyc@gmail.com

Contact for clarifications, questions or support

Eliax Wexler:

raccnyc@gmail.com

| T: 718-401-4006 | C: 914-536-0000

REFOUND POLICY:
Unfortunately, cancellations cannot be refunded for this event. Thank you for your understanding.

This event is hosted by the European-American Chamber of Commerce in the United States, Inc. including the European bi-national chambers of Austria, Belgium, Britain, Finland, France, Germany, Greece, Ireland, Italy, Luxembourg, Portugal, Romania, Spain, Sweden and Switzerland.