The Romanian-American Chamber of Commerce, New York Chapter


cordially invites you to meet


Thursday November 14, 2019 at 4 PM The Romanian Consulate in New York

200 East 38th St.,New York
Meet The Delegation of the Kosherfest 2019
The Mission includes ANAMOB (The National Trade Association of Flour Milling and Baking Industries of Romania), eight companies in the food sector which can become Kosher suppliers for the US Market and three companies in the IT sector with food and agriculture related applications.
For a discussion concerning business opportunities in the USA
REGISTRATION:
RSVP to raccnyc@gmail.com
Contact for clarifications, questions or support
Eliax Wexler:
raccnyc@gmail.com
| T: 718-401-4006 | C: 914-536-0000
See additional details about the member delegation attached:
File:
Presentation Food and IT companies in the Mission.pdf
File:
List of the companies in the Mission.pdf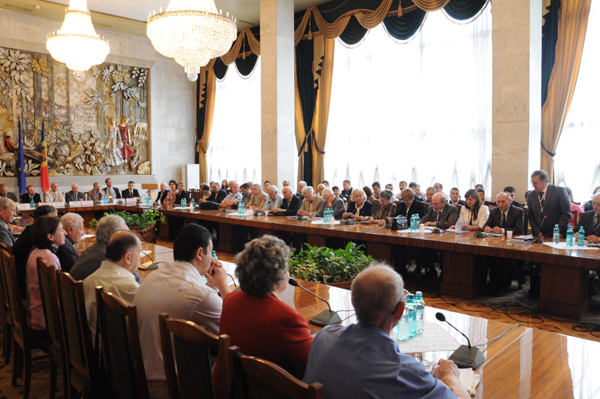 The Romanian-American Chamber of Commerce, Los Angeles Chapter and
The American Romanian Academy of Arts and Sciences
cordially invites you to attend

Saturday November 16, 2019 9:00am – 5:00pm Dodd Hall, UCLA, Rooms 170 & 178, Registration Room 170

We are happy to hold our 43rd ARA Congress at UCLA, the only university on the west coast where Romanian language and literature are taught, where some students major or minor in Central and East European Studies with a focus on Romania, where there is a Romanian Student Club.

UCLA also has a Center for European and Russian Studies (CERS) with a long record of excellence in advancing innovative teaching, research, and public education that enhance knowledge of the languages, cultures, and societies of modern and contemporary Europe and Russia.

Coffee and cookies will be offered during the morning and afternoon coffee breaks, and a light buffet lunch will be served between 12:00pm-1:00pm.
Event Details:
Attendance to the Congress sessions is free to members
When: Saturday November 16, 2019 9:00am – 5:00pm Where: Dodd Hall, Rooms 170 & 178, Registration Room 170
Evening dinner at a restaurant nearby (optional with additional pay).
REGISTRATION:
Reservation by sending a text message to (818) 512-3089 or an email to .
arainterimpresident@gmail.com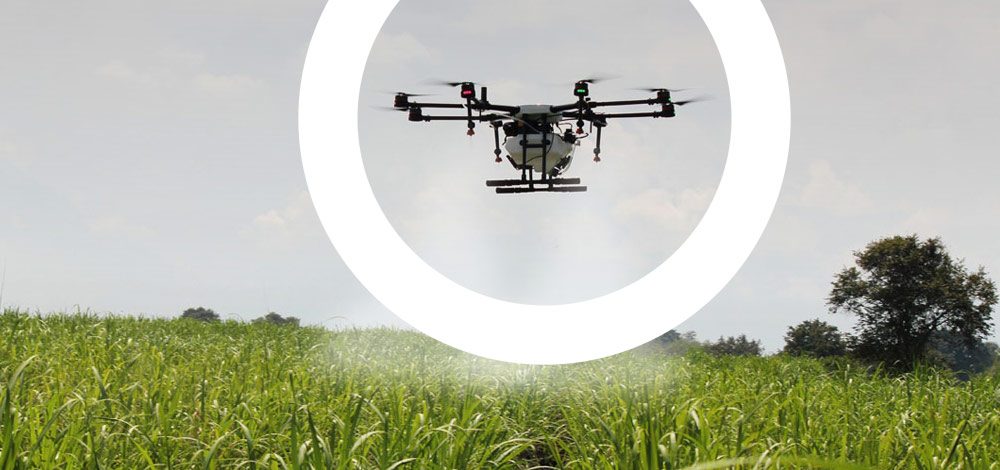 The Romanian-American Chamber of Commerce, Washington DC Chapter
The Embassy of Romania to the United States of America
The Trade and Economic Development Office
cordially invites you to attend

Monday November 18, 2019 from 9.30AM to 11.30AM At the Embassy of Romania in Washington DC

Recently, the European Union has approved funding for the SmartAgriHubs (SAH) initiative, a multimillion dollar, five year project framework designed to increase the competitiveness and sustainability of Europe's food-tech sector. The initiative aspires to create an interconnected ecosystem of Digital Innovation Hubs, where stakeholders work together in different phases of innovation towards designing and implementing digital solutions for the Ag sector. At a regional level, the Romanian NGO ANAMOB has been selected to manage the calls for project proposals to be implemented in the South East Europe Regional Cluster countries, including in the non-EU states of Israel, Serbia, Montenegro and Turkey.

We understand the importance of securing flexible and competitive financing solutions in the development of intelligent technologies for the Ag sector. As such, we invite you to attend a panel discussion with the CEO of ANAMOB, Mr. Viorel Marin, who will speak in detail about the scope of the project, grant awards, sectoral priorities, etc. Mr. Marin will be leading a delegation of eleven Romanian IT and Ag companies, which are interested in applying for financing under the SAH framework and are actively seeking partnerships with US companies that operate across Precision Ag market segments, such as: automation, imagery, adaptive irrigation, livestock management, food safety, supply chain, etc.

We believe that is an excellent opportunity for the US food tech companies to increase their footprint in Europe, secure financing for food-tech projects, forge knowledge and innovation based business partnerships across the continent, as well as generate higher trade and investment flows across the Atlantic.
Event Details:
When: Monday November 18, 2019 from 9.30AM to 11.30AM
Where: At the Embassy of Romania in Washington DC

REGISTRATION:
RSVP is required. Business attire.Late arrivals may not be accommodated.
RSVP to Washington.economic1@mae.ro or definitivedc@gmail.com
Frank Pietrucha, President RACC-DC