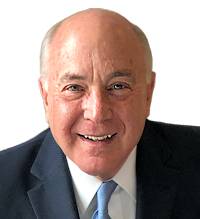 Mark A. Meyer
Dear Friends,
Welcome to the web site of the Romanian-American Chamber of Commerce™, the oldest and largest bilateral trade organization in the world devoted to Romania. We hope that your visit will be productive in your search for information concerning the opportunities that exist in Romania for American business.
Who we are?
The RACC™ promotes trade and investment between the United States and Romania and supports its members' business objectives by holding monthly events at which prominent political and business leaders from both countries address bilateral concerns. We sponsor periodic seminars and conferences concerning business and legal issues or to highlight industry-specific business opportunities. The RACC™ has its own television program seen on over 300 stations throughout the United States. We sponsor industry-specific trade and investment missions to Romania, as well as host Romanian business delegations in visits to the United States. We issue fax alerts and e-mails to keep members informed of current issues and to facilitate business development.
The RACC™ has won several distinguished awards for its fight to obtain Most Favored Trade Status ("MFN") for Romania in the United States, and its facilitation of millions of dollars in trade and investment for Romania through its promotional efforts. RACC™ publications are distributed by the U.S. Commerce Department, the U.S. Embassy in Bucharest and the Republic of Moldova, and the larger Embassies and Consulates of Romania throughout the world.
The RACC™ is managed by a Board of Directors and maintains a full-time staff in Washington, D.C. led by an Executive Director and a Managing Director. We also have a Corporate Council that periodically meets with the Romanian President and Prime Minister, as well as other government leaders, for off-the-record discussions concerning a issues of mutual interest.

What Can We Do For Your Business?
Besides providing the services noted above, the RACC™ affords free direct advice and business counseling for member firms in connection with general business concerns relative to Romania. We help our members to achieve their business objectives in Romania through close links with our partner, the Chamber of Commerce and Industry of Romania, as well as the many local Chambers of Commerce.
Networking opportunities are offered at every event that we hold. More than speeches or written materials, members want to meet each other as well as Romanian and American government and business leaders to exchange ideas and discuss business issues. Our events are built around such opportunities.
Indeed, we are a totally member-driven organization. This means that if a member has a concept for a program, wants to develop a new chapter, or has a policy initiative, that member will be given the full support of the chamber and its staff to see it to fruition. These are not empty words - it happens all the time.
Thank you for visiting our site. We look forward to assisting you in your efforts to do business in the new, dynamic Romania.